All companies want the best employees for their business. In the current context characterized by lack of specialists, the talent hunt is the winning bet for businesses that want to matter in the market, in the field in which they operate. That's why executive recruiters are back in fashion and more and more popular among employers.
But not every headhunter can get the best results for their clients.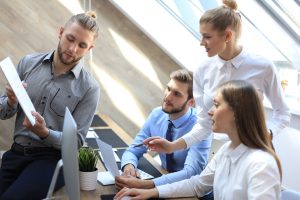 The process of hiring an executive recruitment company includes a bit of research in order to make an informed choice. Good and reliable environmental recruiters offer:
Fast services and response intervals due to the know-how and networking of their advisors regarding the potential of top candidates and specialists
Flexible fee structure, depending on positions, volume, specialization, location, etc.
An unconditional warranty period, depending on the job vacancy
Experienced consultants, with relevant experience, specializing in the selection and recruitment of executive staff for various businesses
Qualified psychologists who participate in interviews to assist the client and candidates in the recruitment procedure, including, the development of a permanent psychological assessment of candidates, to identify the best correspondence with the organizational culture of the employing company.