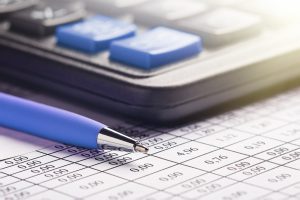 A career in accounting can be seen as a prestigious and rewarding one, in which job stability and promotion chances are among the main benefits. But, just as in any other profession, not everyone is suitable for such a career choice.
The world is full of accounting graduates who do not work in this field.
If you are thinking of pursuing accounting and finance jobs, but you are not sure whether it is the right choice for you, consider the advantages and disadvantages below:
Advantages of a career in accounting
This profession will not disappear too soon. Every business needs an accountant or even an entire team of accountants and many top companies hire executive headhunters to bring them the best accounting specialists.
Another advantage of this profession is the opportunity for career advancement. Also, the chances for an accountant to find a better paid job are higher than in the case of other professions. The financial benefits are not to be ignored either!
Disadvantages of a career in accounting
First of all, the learning process in the field of accounting does not stop once you graduate from college. In order to evolve in your career, it is important to keep up with the changes in the industry; that is why the learning process is continuous.
Another disadvantage of this profession is the repetitive work. It can be a monotonous job and, at the same time, meticulous. Depending on your personality, this profession may or may not be right for you.