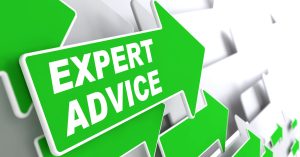 When they need top specialists for the vacancies they need to fill, companies set up a recruitment process. The problem, however, is that it is not at all easy to attract candidates who have the necessary qualifications and expertise to make meaningful decisions. Executives are those who can take on massive responsibilities, with a high impact on the company's culture, employee work efficiency and success.
That is why executive recruitment is not an easy process and has many challenges. To avoid common pitfalls, top companies hire professional executive recruiters, who act as consultants to find the perfect candidates that meet the precise specifications set by the employer.
The complexity of an executive search process and the individualized approach bring with them a significant investment of time and financial resources, but these are perfectly justified by the gain after recruiting a manager whose skills contribute to the development of the company.
A skilled executive recruitment company will focus exclusively on the premium segment of recruitment projects, intended for key positions in organizations or profiles that require rare technical or cross-disciplinary skills, difficult to identify, after which they practice a whole "seduction ritual" to attract candidates (who, quite often, work for competing companies).