An accounting executive is the main point of contact between a supplier and a customer. It deals with the daily relationship between both parties in order to achieve optimal customer satisfaction. It is also the job of an accounting executive to help you find potential customers and bring new business opportunities to their company. Accounting Executive is a job title found mainly in advertising agencies, public relations firms, financial services companies and technology companies.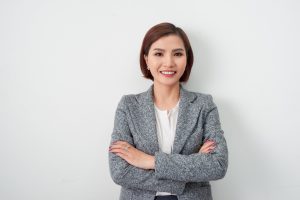 If you are looking for such a professional for your business, it is important to interview candidates appropriately. They will need to demonstrate the following:
excellent interpersonal communication skills and teamwork skills
proactive and highly organized approach, the ability to motivate, persuade and approach a wide range of people, starting with those in the creative department and ending with clients
particular interest in the field in which your company operates
constructive criticism
knowledge in business, marketing or another related field
According to leading finance recruiters, questions you could ask a candidate for the position of accounting executive includes:
In your opinion, what motivates a team?
How would you describe your leadership style?
How do you find out about new trends in your target market?
How do you identify new sales opportunities in existing accounts?
How would you resolve a conflict with a client?
How would a former customer describe you in three words?
How is the ideal accounting executive?