Machine learning represents a branch of artificial intelligence. Artificial intelligence as a whole includes many general concepts that aim to simulate human thinking. Machine learning only focuses on one key aspect: making machines learn, which makes it the science of getting computers to make various decisions without being explicitly programmed.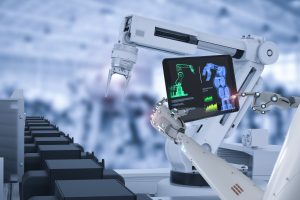 Over the last decade, machine learning has given us many useful things, such as self-driving cars, face recognition and many other useful applications.
It uses algorithms to analyze huge data amounts and draw conclusions from them. When you combine large data sets with high computing power, these algorithms can understand patterns and relationships between data.
Why do you need machine learning?
Voice assistants
Product recommendations
Chatbots
Spam filtering
Linguistic translation
Machine learning experts are advanced programmers who work to develop AI systems that can learn and use the knowledge they acquire. It is expected that almost every company will use artificial intelligence in the future, in one form or another, so this is a job that will be in high demand. Machine learning recruiters with expertise in this field are highly skilled at identifying the most qualified job candidates to support your organization.
The main responsibilities of these specialists consist in implementing machine learning solutions in production, optimizing solutions for performance and scalability, ensuring a good flow between the database and back-end systems and implementing the custom machine learning code.