When choosing an executive search finance recruitment company, it is very important to take into account several criteria that will help you get the best results.
First of all, you have to keep in mind that it is very difficult to convince a professional that they should move from one company to another. Therefore, when we talk about opportunities, we are talking about a multitude of factors, and the responsibility of an executive recruitment company is dual, because it changes people's lives. Therefore, such a company cannot go to a candidate and tell them "I have an amazing job opportunity for you", not knowing that these things will really happen. Executive search companies change people's lives and they have to take responsibility on that.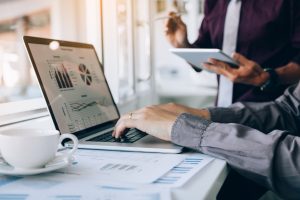 A serious and experienced company knows very well the importance of obtaining as much information as possible about the client-company, its internal policies, field of activity, as well as about the available position, the tasks involved, the number of subordinates, and many other details. The success of a recruitment process depends, to a large extent, on this knowledge, which allows the executive search company to identify the right person.
An executive search finance recruitment company must have the necessary expertise to successfully identify the ideal candidate, to make very well-developed strategies and to have well-trained and capable employees.