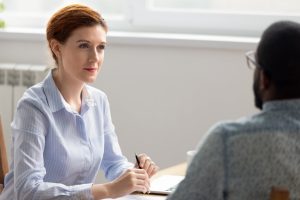 When it comes to senior management positions, companies always want access to the best candidates. Attracting top talent involves outlining a realistic and solid strategy by an experienced recruiter in executive search.
Executive search is a delicate process, based on a targeted search and the utmost confidentiality. Organizational culture, mission, company values ​​and leadership are just a few essentials for a valuable candidate.
Through the executive search process, talents are attracted for highly specialized management positions and jobs, for top industries.
Here are some issues only professional executive headhunters can solve:
Identifying candidates with exceptional skills
Headhunters identify and hire executives in senior management positions, through targeted headhunting, in the restricted top management market, with maximum confidentiality.
Strengthening the employer's brand
Executive search companies have a tactical approach in order to position companies and strengthen their brand.
Direct and professional approach
The qualitative strategy of attracting top talents is a competitive advantage in the current business context.
Executive headhunters are experienced professionals, connected to everything that happens in different industries, and up-to-date with the evolution of the market. They follow the trends of the companies and closely analyze the preferential changes of the candidates, thus offering a competitive advantage to their clients.