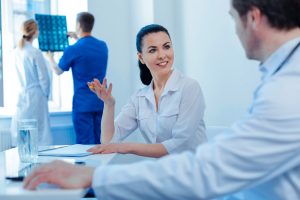 Renowned science recruiters can do a lot to help with your search for the best candidates for certain positions. In case of bad hiring, the consequences may be quite severe. These costs may include decreased productivity, need for training, those for having to advertise for new positions, the time spent to screen each candidate who applies for that position, interviewing new candidates, having to perform background checks, short-listing and re-interviewing potential candidates, and so on.
The thing is, when your company needs to hire new people, there is an enormous amount of work to be done. For each position you may receive hundreds of resumes. You will need about 10 people for working on the recruitment. In short, you and your employees are likely to spend about 25 hours just checking and screening candidates. And the problem is most of these candidates are unqualified for the
job you are offering. Science recruiters with proven experience are the best option for your company, for several good reasons. They can help you hire experienced personnel. These specialized agencies can direct you towards the most talented and knowledgeable people to fill in your vacant positions. At the same time, they can recruit passive candidates, namely the ones who are not actually looking for a job, because they are already hired at a renowned company.