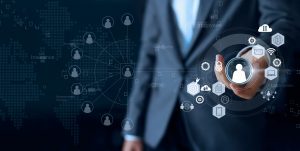 The executive search service represents the process of identifying candidates from the Board or top management (Country Managers, CFO, COO) able to support the employing company in achieving its business objectives and in implementing the development vision, having affinities with the type of its organizational culture.
For reasons of confidentiality and professionalism in approach, the search for suitable candidates for such key positions is entrusted to headhunters, who approach directly those professionals they consider as potential candidates for a particular position. Both head-hunting and executive search define the same thing: targeted, proactive search for candidates.
To boost your executive level job search, you need professional visibility. In the case of someone who wants to be "hunted," modesty is not recommended. The best executive search firms set out on a search process in which they identify their potential targets (among companies and their experienced employees). Information is used from several sources, which can be references and personal contacts, or from previous projects, official reports of target companies or various organizations in each industry; occasionally, the press (especially the economic press) is also used as a source of information on particular potential candidates.
So, make sure you are professionally visible and, by all means, do not neglect your profile on LinkedIn – make it as complete and professional as possible!