The technological evolution and the expectations of the candidates to meet high technology, including in the recruitment processes, determine the companies to simplify the application procedures for the available positions. A newly posted job opening can attract dozens, even hundreds, of applicants. It can be a challenge for recruiters is to "search" through the multitude of potential candidates to find the most suitable ones.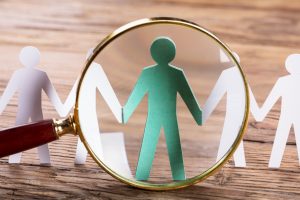 Hiring the candidate who fits  the open position perfectly, i.e., has the necessary skills and the right cultural fit to contribute positively to the team and is an important challenge as the right candidate will add to the prosperity of the company. It is crucial that the recruitment process is carried out correctly, from day one. Here's how successful medical device recruiters and employers can easily identify talented candidates.
Job requirements must be clearly defined
Employers and recruiters should work together to define the skills, behaviors and requirements for the position they have available. What does success look like for that position? How does this translate into skills, experience and behavior? A good understanding of the profile of the ideal candidate will simplify the recruitment process in its main stages, from advertising and evaluation, to testing and interview.
Candidates must be assessed on the basis of skills
Too often, managers instinctively choose a candidate when they should evaluate applicants based on the core competencies and skills needed to succeed in the new position.
Hiring passionate candidates, who align with your team in terms of culture, values and mission.
Hiring the right candidate means finding the individual who shares the same vision and core values of your company and your team.