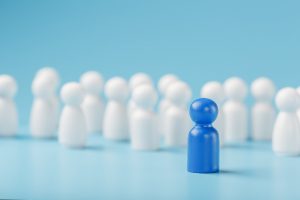 Finding candidates for executive jobs is not easy, and that`s why many companies call on headhunters and executive search firms. These are two extremely important resources in the recruitment industry. As concepts, although not identical, they often overlap.
Head hunting is the activity that identifies profiles suitable for a certain management or highly qualified position through market research and direct approach. Thus, a head hunter will identify, depending on the nature of the job, a list of companies in which they could find profiles with the experience necessary for the position they are recruiting for.
The direct approach process requires patience, attention, perseverance and professionalism. The person approached should never feel threatened (it is obviously a question of feeling threatened about losing the position they hold at the time of contact), hence the high degree of confidentiality of the discussions. Going through the entire list of potential contacts in the target companies identified at the beginning of the process requires time and experienced resources, this being one of the reasons for the premiums charged by thriving finance recruitment agencies for this type of service.
On the other hand, an executive search process (recruitment of managers) allows the use of several methods of attracting candidates (without excluding job ads, although the publication environment is carefully chosen and the text of the announcement is carefully elaborated). It can include direct approach and networking, seeking to exhaust as many sources as possible to ensure optimal market coverage and a truly relevant shortlist.