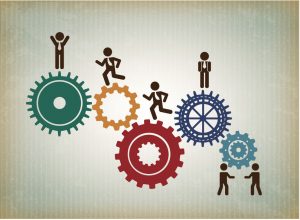 Getting noticed by a headhunter is not always an easy task for several reasons: human resources experts say that you must have a high level of experience, a high degree of notoriety and, obviously, your skills set must correspond to the current needs of the recruiter.
You should know that headhunters receive money from companies that need their services and are not paid by candidates. They are looking for real professionals according to a company`s needs, so they are not focused on candidates' professional needs or abilities.
However, there are things you can do to catch the attention of an executive recruiter:
Try to approach a headhunter, even if you still do not need their services. Headhunters prefer to work with employees who already have a stable and good job, but who are also thinking about the future and are open to change.
Your LinkedIn profile needs to be set up. A headhunter will quickly conduct an online check of your experience before agreeing to meet and discuss.
Research the new jobs that appear on the websites – see https://www.bradsbygroup.com/ – of

executive recruitment agencies.

Document yourself before meeting with a headhunter. It is an interview, and you have to be prepared.
Maintain the relationship after the first meeting. Even if you appreciate that your chances of getting this job are slim, it is important that you have entered the recruiter's database.