LinkedIn is the platform most often used on the labor market by new professionals, experienced professionals who are looking for a job or for career advancement opportunities, as well as by companies.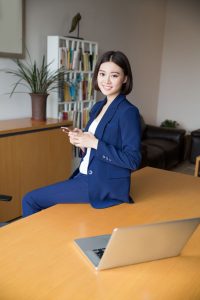 LinkedIn can also be used by executives. There are many recommended accounting recruiters utilizing this platform, looking for senior-level candidates, and their purpose is identifying and assessing good-fit job candidates. So, if you are looking for an executive-level job, make sure your profile is optimized for taking advantage of what LinkedIn has to offer.
A less than stellar resume will cause you to be overlooked for new career opportunities, so invest time in polishing and updating your resume on a regular basis.
Also,  grab attention with a custom headline based on your audience. This 120 characters piece of text  says a lot about you. Because it is so short, the headline should be based on keywords that define your executive level search criteria.
Next, create a summary that emphasizes your specific role – utilize keywords and other relevant terms that will allow recruiters to find you. You want to be interesting to those who discover your profile, so describe your role, what type of companies you have worked with, your skills and qualities you consider to be valuable, and  also your career goals.
Last but not least, increasing the network of connections and participating in relevant LinkedIn groups are other ways to optimize your executive-level profile.