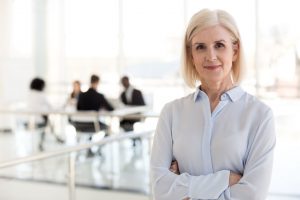 The growing number of female college graduates also means a growing number of female talents trained and qualified to occupy leadership positions. This aspect, combined with the trends of increasing workplace diversity and integration, have made it possible for more young women to make their way to the C-suite. Some additional metrics regarding these changes:
More female graduates in traditionally male fields – the number of female graduates is continuously growing – not only in fields that are traditionally considered to be female-dominated, such as arts and humanities – but in fields that have been formerly considered to be traditionally male-dominated, such as law, business, engineering, and medicine;
Social and demographic transformations – many women today postpone the decision to have children until their late thirties or their forties. During the period between their graduation and the time when they have their first child, many young women actively pursue a career in business or in the fields that they have graduated in, making their way up the corporate ladder quickly, often to C-suite positions;
Corporate strategies and policies for diversity and flexibility – respected

C suite recruiters

let us know that the trend to create corporate cultures that meet the requirements of highly qualified female executives also accounts for the fact that the number of young women who occupy C-level positions is constantly growing.