Changes in the labor market in recent years have forced recruitment specialists to adopt new methods
and techniques in the recruitment process, so the headhunting has become the "secret weapon" of
human resources specialists.
It is known that the main purpose of headhunting is to "hunt" for top managers or experts in various
fields. However, nowadays we can speak of a major change in the recruitment process, as headhunting
is no longer limited to executive placements and is gaining more and more ground among less
specialized positions.  Thus, it is possible to headhunt even for a marketing assistant or
sales agent, because companies want to have the best employees, regardless of the hierarchical level
they belong to, within the company.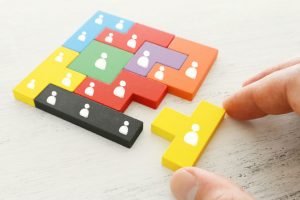 When a company budgets and pays for skilled executive headhunters, it is clear that it wants the best employee for the existing vacancy, but most of the time the best candidates are already employees of competing companies. Therefore, the headhunter must first identify the right candidates and then use the most appropriate techniques or even less conventional methods to attract them.
A headhunter is a good evaluator of the human factor, but also an evaluator of the competencies and
abilities that a candidate has. Thus, by the nature of their work, a headhunter has rich knowledge in
various fields of activity, as well as vital knowledge in identifying candidates suitable for a certain
position and for a certain company.