Finding a job can be difficult, tiring and time consuming. So, when your effort is finally rewarded with a
job offer, you may become exuberant and forget some essential things. Even if the financial pressures
are high, remember to remain selective, so that in the end you get what you want.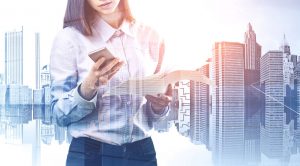 Read the 5 things you should consider before accepting a job offer.
 Analyze the job and company description
Review the job description, key tasks and responsibilities. Try to predict the working day and the
environment.
 The salary package – more important than the salary
Money matters, but do not accept a job just because it seems to offer you the best payment. Weigh the
entire salary package including: bonuses, medical insurance, retirement plan contribution, and other valuable benefits, etc.
 Analyze your personal circumstances
Sometimes, a job offer may involve relocation. Do not throw yourself into hasty decisions. Analyze the
impact of moving to another city or state on your professional and personal life.
 Evaluate promotion opportunities
Preferred accounting recruiting firms recommend that you consider professional and personal development and training opportunities for the coming years. If you are young, intensive courses within the company can help you with promotion opportunities.
 Pay attention to travel hours and flexible schedule
Does travel deplete your energy or invigorate you? This can help you make a decision about a job that requires travel. A flexible schedule
can be an advantage or, on the contrary, you may prefer fixed hours, so you can schedule the rest of your day according to them. Knowing your personal preferences can help narrow the job search.