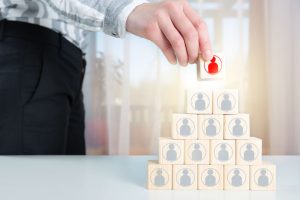 With the negative effects of the pandemic, the labor and recruitment markets have changed
significantly. The crisis has made employers more selective and focused on key roles, while candidates
have changed their attitudes and priorities and become more flexible and open to change.
Although there have been many restructurings during this period, in some areas, there are still
recruitment requests for specific jobs.
Executive search is on the rise. The demand for chief financial officer, chief accountant and financial
controller increased by about 50%, compared to last year. At the same time, recruitment requests were
numerous for managers, IT specialists, sales, operations and transformation managers, given that many
processes are automated or operate in digital format.
Companies are looking for flexible, adaptable, innovative employees, who can deliver results in the
shortest possible time. Candidates for accounting and finance jobs have to go through several stages of interviews and evaluations because employers have become more selective. This means more tests and evaluations, technical tests for specialists and tests in evaluation centers for top managers.
On average, recruitment processes currently take 30% longer because employers are looking to hire the
best professionals to get through the crisis more easily.